GTC sponsors LCA announce the next generation Cineo HS2 lights
The GTC is delighted that LCA (Lights Camera Action) recently joined the list of GTC sponsor companies.
Set up in 1996 by Nick Shapley and Graham Kerr, LCA is a one-stop shop for all your film and TV lighting needs, With over 80 years of experience among the team, they can help you with your lighting requirements – whether you are looking to fit out a studio or for a small kit for location lighting. The LCA warehouse in Greenford in west London enables LCA to hold a huge range of stock for immediate delivery but if you have a specific need, they will source and dispatch it as soon as possible
LCA's latest product announcement is the new Cineo HS2 range of lights which will be available on their stand at IBC 2015 (11.F53).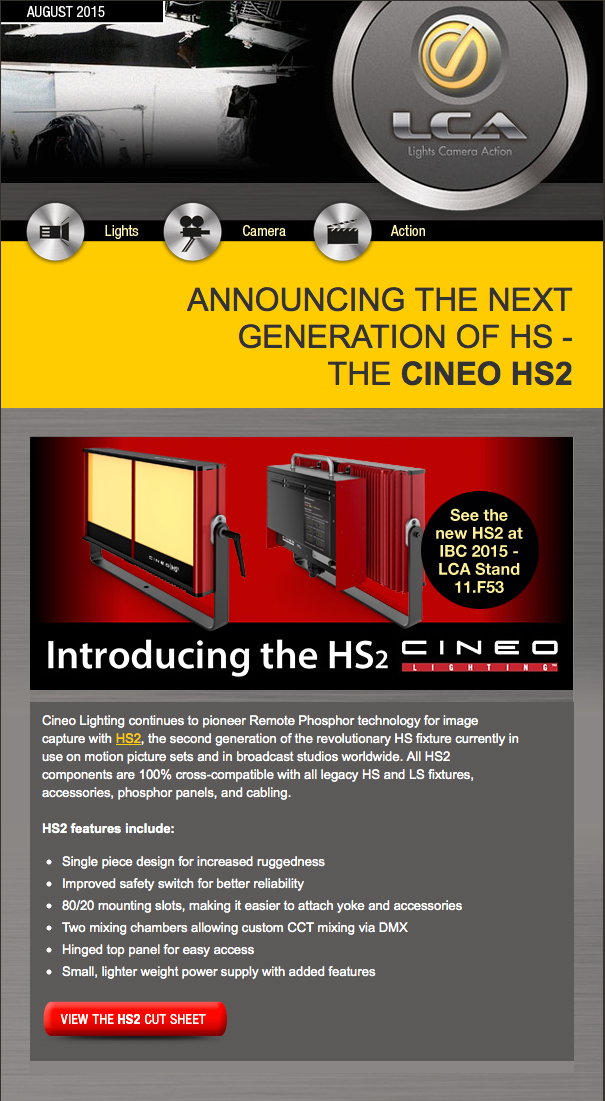 – See more at: http://www.gtc.org.uk/news-and-features/gtc-sponsors-lca-announce-the-next-generation-cineo-hs2.aspx#sthash.ibiOFDXB.dpufhttp://www.gtc.org.uk/news-and-features/gtc-sponsors-lca-announce-the-next-generation-cineo-hs2.aspx